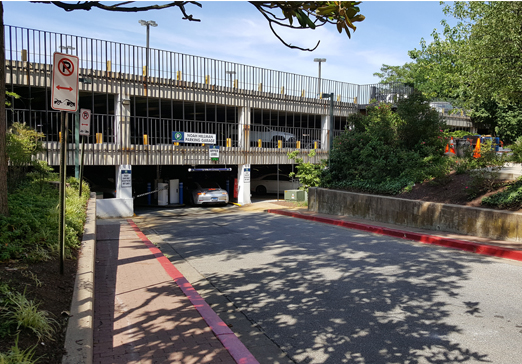 Noah Hillman Garage (Closed for Renovations)
Effective May 2, 2022, the Hillman Garage is closed to parking for a rebuild with more parking spaces and exciting new features. Visit www.accessannapolis.com for details on the abundance of parking and transportation options in downtown Annapolis. 
Address: 150 Gorman Street , Annapolis, MD 21401
(Entrances on Duke of Gloucester Street and Gorman Street)
Open: 24 Hours
425 spaces available; self-parking.
Height clearance: 6'2″
ADA Parking: Designated parking spaces are located in this parking facility for customers with physical challenges.
Sunday
(Must enter after 6am and exit before 1pm)