CIRCULATOR – ALTERNATIVE TRANSPORTATION
THE FREE ANNAPOLIS CIRCULATOR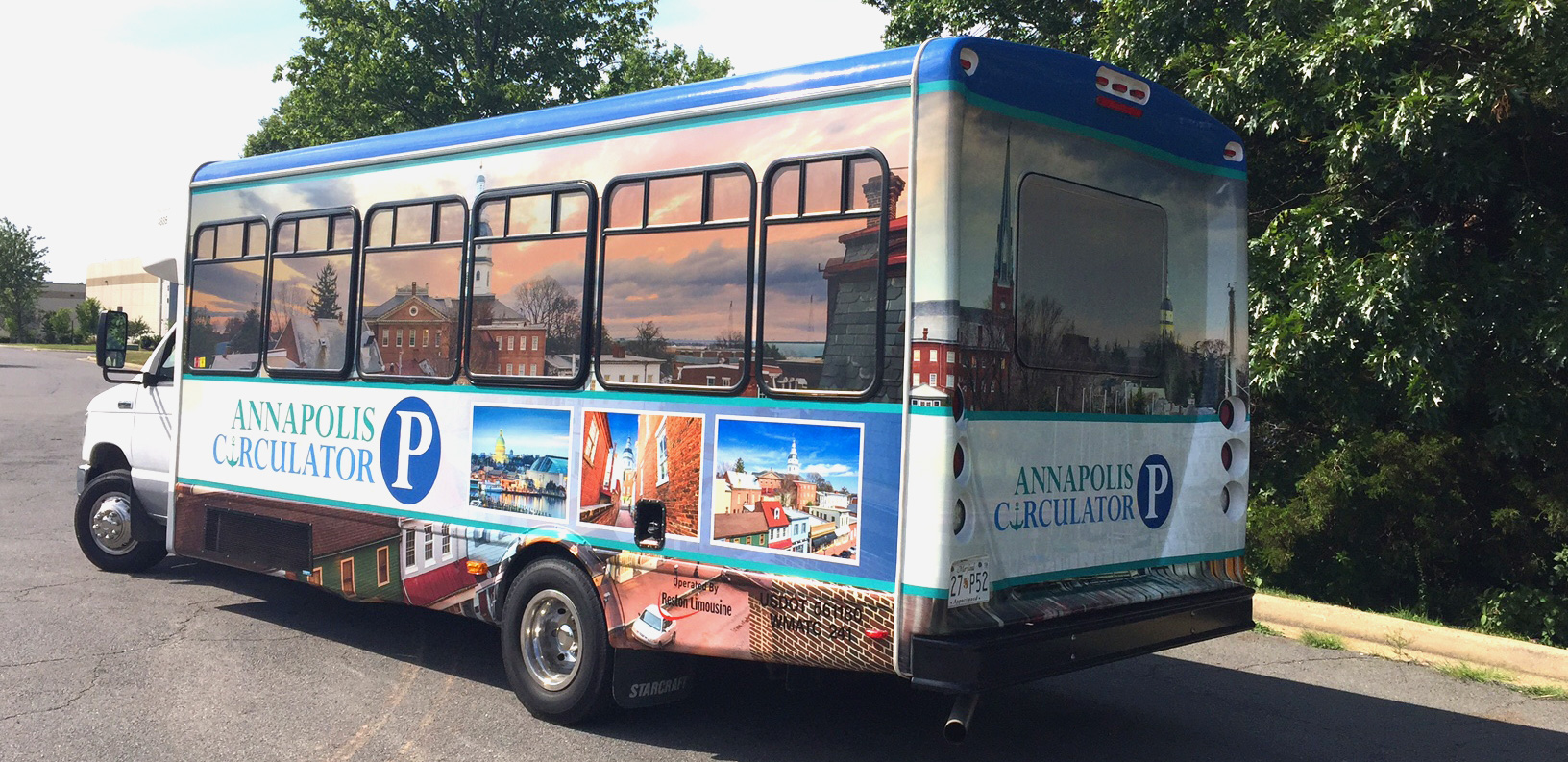 New Circulator Route
Three new stops have been added to better serve residents and visitors downtown. The new route includes:
The North Street-State Circle stop which will bring Circulator riders within footsteps of the many shops and restaurants along State Circle and Maryland Avenue.
The School Street-Church Circle stop which gives visitors near the State House complex faster and more convenient service back to the three garages on West Street: Gott's Court, Knighton, and Park Place.
The State Garage stop which is designed to encourage visitors to take advantage of State Garage's free public parking Monday-Friday 6 pm to 6 am and all weekend.
What is the Circulator?
It is a trolley that quickly and efficiently moves individuals from the City's four parking garages around the Central Business District, Westgate Circle to Memorial Circle, allowing the public to enjoy the unique shops, the food and entertainment, the historic charm and maritime attractions. The Circulator makes convenient stops along its route at:
Park Place – 5 Park Place

Knighton Parking Garage – 1A Colonial Avenue

Intersection of West Street & Calvert Street

Gotts Court Parking Garage – 25 Northwest Street

State Garage – 19 St. Johns Street

North Street & State Circle

School Street & State Circle

Church Circle at South Street

Church Circle near Main Street

Noah Hillman Parking Garage – 150 Gorman Street

Annapolis City Hall

Annapolis City Dock
Wheelchair lifts and bike racks are available on the Circulator.
How does it work?
Park in Noah Hillman Parking Garage, Park Place, Knighton, or Gott's garage and board the Circulator Trolley outside the garages to ride around the Central Business District.
When does the Circulator trolley operate?
The Circulator operates on the following schedule:
Monday through Thursday: 7:30 a.m. to 8:00 p.m.
Friday & Saturday: 7:30a.m to 10p.m.
Sunday : 8:00 a.m. to 8:00 p.m
Where is the Circulator right now?
Click here for a real-time tracking of the Circulator. You can also download an App for Android and iPhone.
Annapolis Events & Festivals
Looking for things to do in Annapolis? The City hosts events and celebrations throughout the year!