For first time ever, residents can bypass lines and secure permit online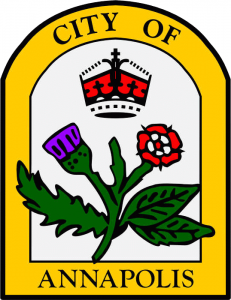 Annapolis, MD (6-06-16) Annapolis Mayor Michael Pantelides today announced a big improvement to the residential parking permit process. For the first time, Annapolis residents can purchase annual parking permits online at www.AnnapolisParking.com, effective immediately.
"I am committed to finding simple parking solutions for our residents," Mayor Pantelides said. "With today's announcement, there is no longer a need to stand in line – just go online."
Residents who are unable or unwilling to secure a permit online may still do so in-person at the Noah Hillman Garage, located at 150 Gorman Street, in Annapolis. Informational postcards were mailed to all residents with existing permits earlier this month notifying them of their expanded options.
"Mayor Pantelides directed us to give residents convenient choices in all phases of parking," said Chris Sherman, senior vice president at SP Plus. "Now a resident can secure a parking permit with just a few clicks of a button. Equally important, residents who wish to secure a permit in person are welcome to do so at the Hillman Garage."
There are no changes to permit prices and all major credit cards are accepted. Proof of residency is required. For complete details and to purchase a permit for the zoned district residents reside, visit http://www.annapolisparking.com/residential-parking/residential-parking-permit-program
Residents with questions are encouraged to call SP Plus at 410.263.4218 for additional information.
Mayor Michael J. Pantelides
Public Information Office
160 Duke of Gloucester Street
Annapolis, Maryland 21401
Media contact: Rhonda Wardlaw
Office (410) 263-1183
Cell (410) 562-8970
E-mail: rwardlaw@annapolis.gov